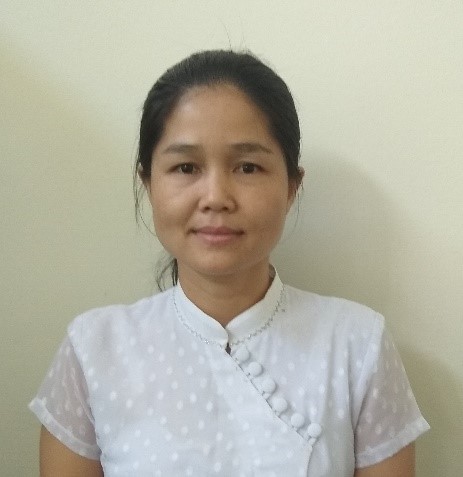 Contact
ဒေါ်ထွေးထွေးလွင် (Daw Htwe Htwe Lwin)
Position: Tutor
Postal Address: Block 4, Near Mwedaw Pagoda, Loilem
Telephone: +95 428346629
Email: htwehtwelwin@ucstgi.edu.mm
Biography
She is received the Bachelor of Art and Dipaloma of English for Specific Purpose Mandalay Myanmar in 2009 and 2016 respectively. Currently, she is a Tutor in Department of language at University of Computer Studies (Taunggyi).
Academic Qualifications
B.A, Dip,ESP
B.A. University of Panlong (Panglong), Myanmar, 2009.
Dip, ESp. Mandalay Technological University (Mandalay), Myanmar, 2016.
Academic Dissertation
Professional Experience
The University of Computer Studies, (Panglaong)(as a Tutor)
The University of Computer Studies (Taunggyi)(as a Tutor)
Academic Journal Publication
Research Paper Publication